update 3 : shoot update,22/11/2018
---
There is a new update to :
1. The bosses will now move. The bosses were way too easy to dodge i added some mouvement to the bosses to add more action in the fight and make all his pattern more difficult to dodge.
2.change all "wave" shoot now bullets will do a "double wave" or a cross wave.
Players and enemis new waves shoot :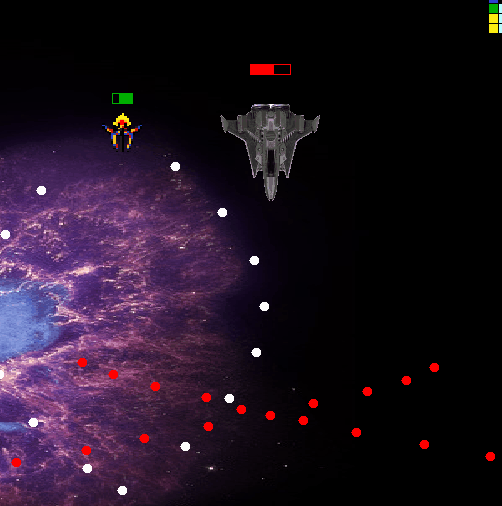 New boss mouvement and new boss "waves" shoot :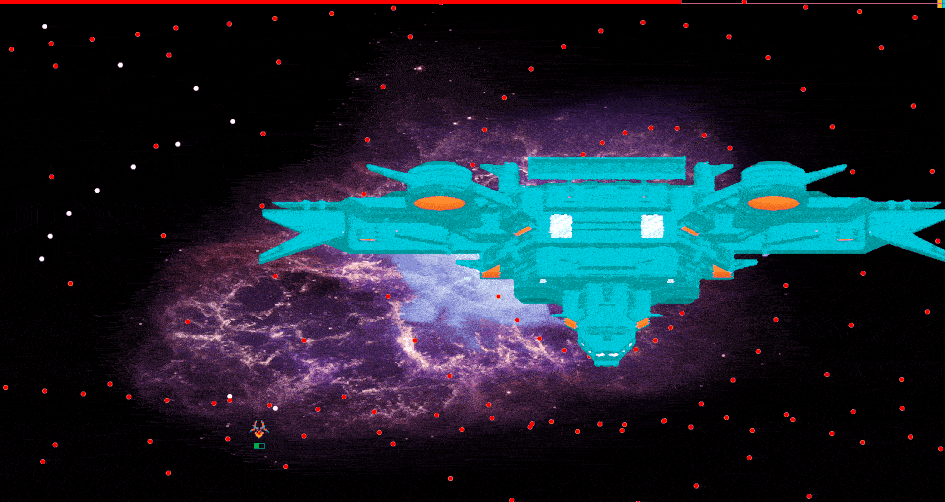 (Sorry for the quality of this gif it took me a lot of time to get it under 3mb (maximum image size on itch.io))